Recycle Now Northern Ireland Strategy & Plan 2016-2017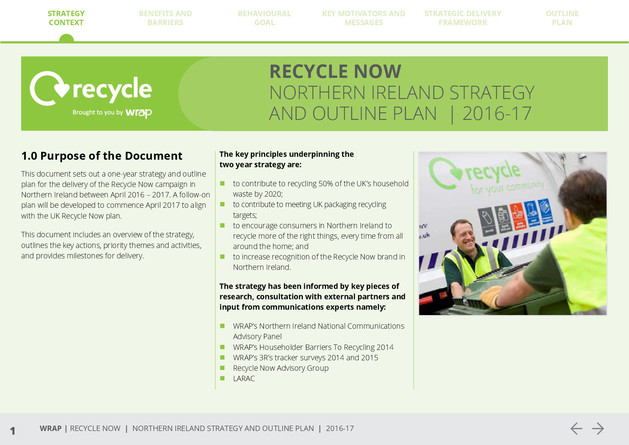 Download 'Recycle Now Northern Ireland Strategy & Plan 2016-2017'
Select a file type to download.
By downloading resources you are agreeing to use them according to our terms and conditions.
Close
Save for later
Save files in your scrapbook to download or share later. What would you like to add?
Close
Information
This document sets out a one-year strategy and outline plan for the delivery of the Recycle Now campaign in Northern Ireland between April 2016 – 2017. A follow-on plan will be developed to commence April 2017 to align with the UK Recycle Now plan. This document includes an overview of the strategy, outlines the key actions, priority themes and activities, and provides milestones for delivery.