11 Activity 5 : What we can do about waste - YWWW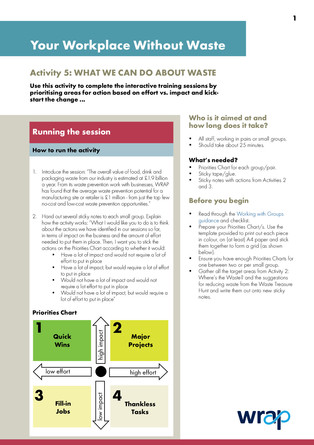 Download '11 Activity 5 : What we can do about waste - YWWW'
Select a file type to download.
By downloading resources you are agreeing to use them according to our terms and conditions.
Close
Save for later
Save files in your scrapbook to download or share later. What would you like to add?
Close
Information
Use this activity to complete the interactive training sessions by prioritising areas for action based on effort vs. impact and kick-start the change ...