8 Activity 2 : Where's the waste - YWWW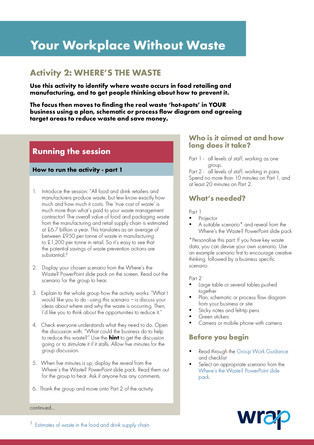 Download '8 Activity 2 : Where's the waste - YWWW'
Select a file type to download.
By downloading resources you are agreeing to use them according to our terms and conditions.
Close
Save for later
Save files in your scrapbook to download or share later. What would you like to add?
Close
Information
Use this activity to identify where waste occurs in food retailing and manufacturing, and to get people thinking about how to prevent it. The focus then moves to finding the real waste 'hot-spots' in YOUR business using a plan, schematic or process flow diagram and agreeing target areas to reduce waste and save money.