2.0 Kick start a campaign - YWWW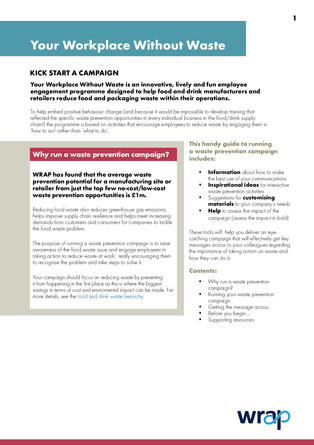 Download '2.0 Kick start a campaign - YWWW'
Select a file type to download.
By downloading resources you are agreeing to use them according to our terms and conditions.
pdf

Kick start a campaign

284.0kB
Close
Save for later
Save files in your scrapbook to download or share later. What would you like to add?
Close
Information
Ideas for activities and information about how to make the best use of communications to get resource efficiency messages across. Includes customisable templates to raise awareness and support the delivery of an eye-catching campaign.