9.0 Maintaining momentum - YWWW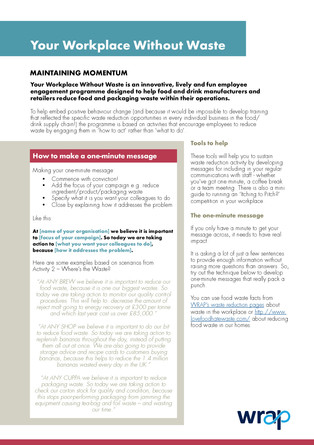 Download '9.0 Maintaining momentum - YWWW'
Select a file type to download.
By downloading resources you are agreeing to use them according to our terms and conditions.
pdf

Maintaining momentum

276.8kB
Close
Save for later
Save files in your scrapbook to download or share later. What would you like to add?
Close
Information
Tools to help sustain waste reduction activity by developing messages for including in your regular communications with staff - whether you've got one minute, a coffee break or a team meeting. Plus a mini guide to running an 'Itching to Pitch?' competition in your workplace.