6.0 Trainer's guide: Working with groups - YWWW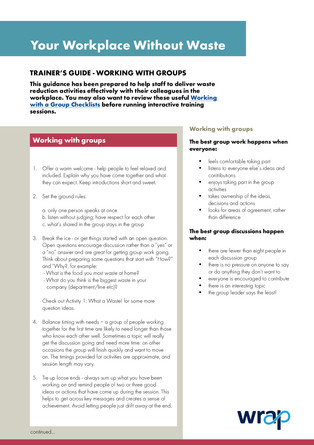 Download '6.0 Trainer's guide: Working with groups - YWWW'
Select a file type to download.
By downloading resources you are agreeing to use them according to our terms and conditions.
Close
Save for later
Save files in your scrapbook to download or share later. What would you like to add?
Close
Information
This guidance has been prepared to help staff to deliver waste reduction activities effectively with their colleagues in the workplace.