Good to Know multi material - infographic templates - varous rooms - Welsh & English versions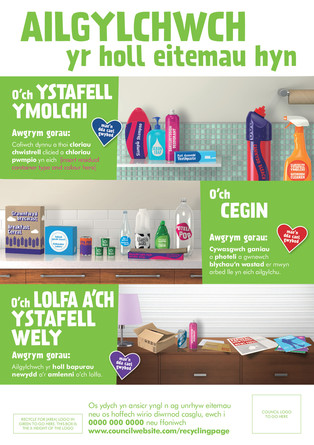 Download 'Good to Know multi material - infographic templates - varous rooms - Welsh & English versions'
Select a file type to download.
By downloading resources you are agreeing to use them according to our terms and conditions.
Close
Save for later
Save files in your scrapbook to download or share later. What would you like to add?
Close
Information
Good to Know multi material info-graphics showing the materials that can be recycled from the kitchen, bathroom, lounge and bedroom with Welsh first.