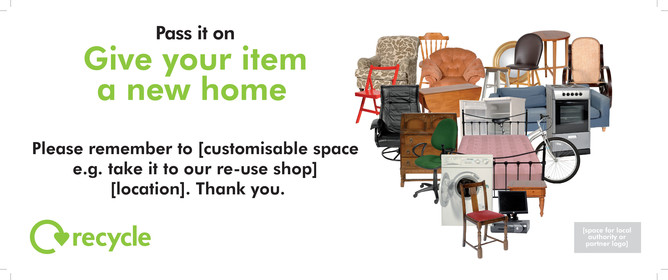 Download 'HWRC re-use sticker'
Select a file type to download.
By downloading resources you are agreeing to use them according to our terms and conditions.
Close
Save for later
Save files in your scrapbook to download or share later. What would you like to add?
Close
Information
This instructional sticker has been designed for re-use collection skips/shipping containers at HWRCs where householders can pass on their unwanted item (if suitable for re-use).