HWRC re-use signage - Motivational - Just a thought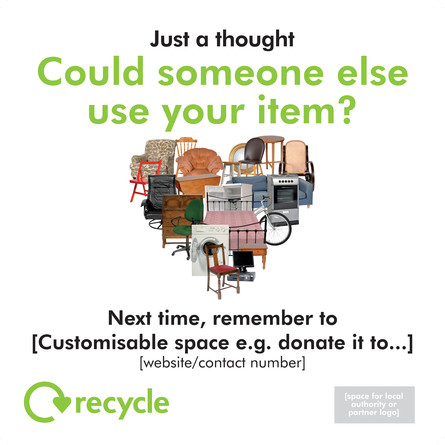 Download 'HWRC re-use signage - Motivational - Just a thought'
Select a file type to download.
By downloading resources you are agreeing to use them according to our terms and conditions.
Close
Save for later
Save files in your scrapbook to download or share later. What would you like to add?
Close
Information
Designed to motivate householders to pass on their unwanted items e.g. electricals, large appliances and furniture (if suitable for re-use) in the future i.e. donating it to a local charity or re-use project. This signage is designed for HWRC sites with no re-use options on site.