Recycle Now Communications Materials Testing Report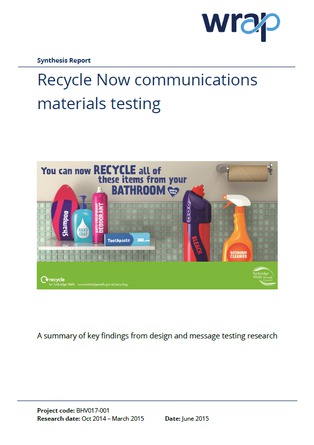 Download 'Recycle Now Communications Materials Testing Report'
Select a file type to download.
By downloading resources you are agreeing to use them according to our terms and conditions.
Close
Save for later
Save files in your scrapbook to download or share later. What would you like to add?
Close
Information
A short report and infographic detailing the research carried out to test the new messages and visuals as part of the Recycle Now refresh have just been published. These include some top line survey results from testing on the ground in Sheffield and Tunbridge Wells. The infographic is a snapshot of the key facts.