Bulky Waste campaign materials - carpets and mattresses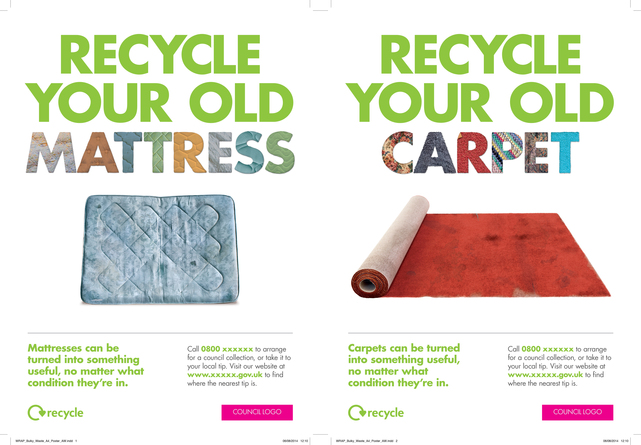 Download 'Bulky Waste campaign materials - carpets and mattresses'
Select a file type to download.
By downloading resources you are agreeing to use them according to our terms and conditions.
Close
Save for later
Save files in your scrapbook to download or share later. What would you like to add?
Close
Information
These materials have been designed for use by local authorities and waste authorities running campaigns to promote carpet and mattress recycling. The materials include posters (in various sizes), ads and recycling signage. Each design has been produced with space for the council logo and an editorial area for content to be adapted as required. The materials have been tested but not yet fully piloted, and are currently only available on request. Please contact partnerenquiries@wrap.org.uk if you wish to use these materials.