Reducing food waste in schools: resources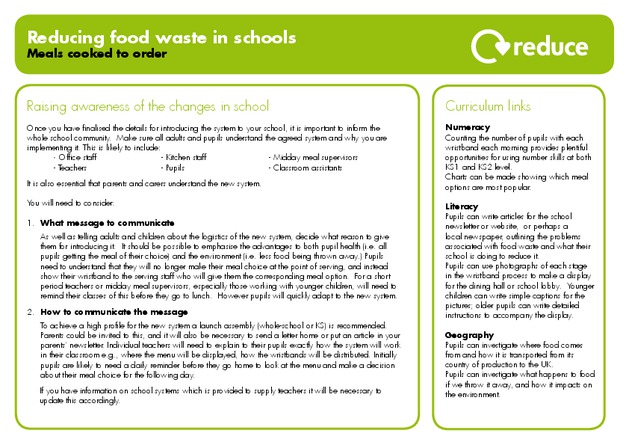 Download 'Reducing food waste in schools: resources'
Select a file type to download.
By downloading resources you are agreeing to use them according to our terms and conditions.
Close
Save for later
Save files in your scrapbook to download or share later. What would you like to add?
Close
Information
Resources to help you reduce the amount of food wasted at your school. Includes background information about food waste reduction along with practical guides on how to improve the dining experience at school; improve childrens' familiarity with and appreciation of school meals; and how to bring in a meals made to order system.