Recycle-on-the-go Wales guidelines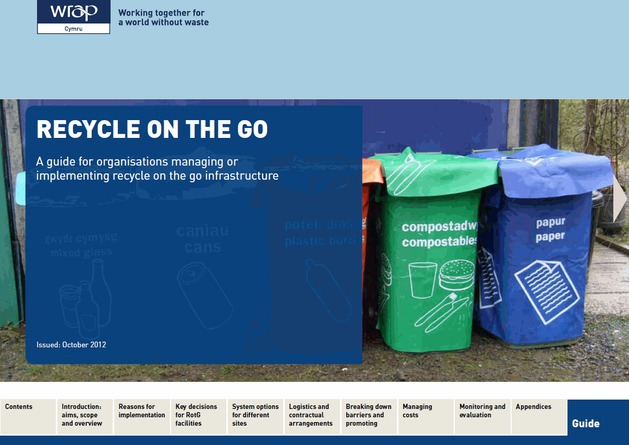 Download 'Recycle-on-the-go Wales guidelines'
Select a file type to download.
By downloading resources you are agreeing to use them according to our terms and conditions.
Close
Save for later
Save files in your scrapbook to download or share later. What would you like to add?
Close
Information
This guide sets out key information for organisations in Wales on the options for, and benefits of, introducing Recycle on the go Wales (RotGW) facilities. Its principal aim is to aid and inform decision-making,and to highlight the different options for introducing new, or enhancing existing,RotGW facilities.