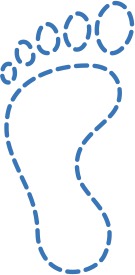 Download 'Love Your Clothes Icons'
Select a file type to download.
By downloading resources you are agreeing to use them according to our terms and conditions.
Close
Save for later
Save files in your scrapbook to download or share later. What would you like to add?
Close
Information
A range of contextual icons are available to support your Love Your Clothes promotions. These icons include a 'stitching' style outline of items such as a t-shirt, wardrobe, washing machine, labels, needle and thread. They have been designed to be simple and directional while the tactile nature of fabric and thread makes it feel crafted and very personal. Directions on usage can be found in the Love Your Clothes Brand Guidelines.