Love Your Clothes calendar 2014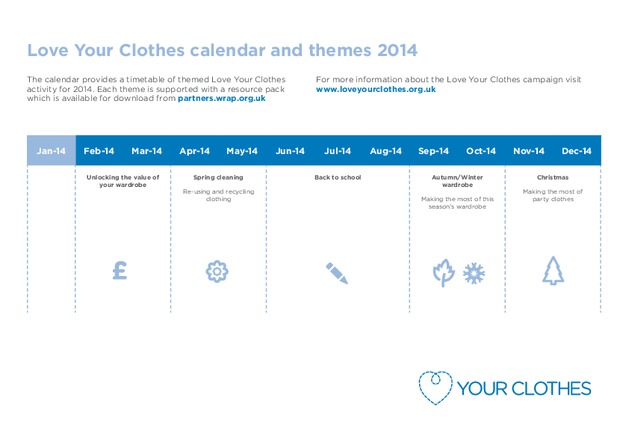 Download 'Love Your Clothes calendar 2014'
Select a file type to download.
By downloading resources you are agreeing to use them according to our terms and conditions.
Close
Save for later
Save files in your scrapbook to download or share later. What would you like to add?
Close
Information
Our Love Your Clothes campaign calendar shows the themes we will be focusing on each month during 2014. The Love Your Clothes campaign has been developed with industry as part of the Sustainable Clothing Action Plan which is coordinated by WRAP, a not-for-profit organisation and supported by UK Governments (England, Scotland, Wales and Northern Ireland). It aims to raise awareness of the value of clothes and help us make the most of the clothes we already have. It focuses on encouraging people to think about way they purchase, use and dispose of clothes.