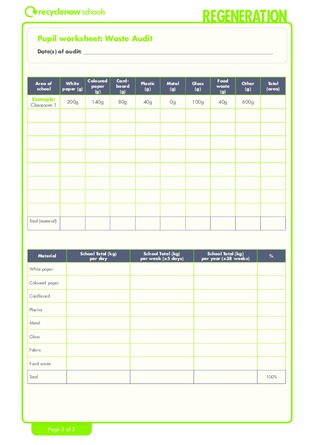 Download 'School Project'
Select a file type to download.
By downloading resources you are agreeing to use them according to our terms and conditions.
Close
Save for later
Save files in your scrapbook to download or share later. What would you like to add?
Close
Information
Teachers' notes; Students' guide; Waste audit; Action planner (PDFs). The Student Project Guide and Teacher Project Guide give students and teachers a simple but effective framework within which to plan and deliver a recycling project in your school. This can target a single class, a year group, key stage or whole school. You could even include your local community by targeting students' families or feeder schools.