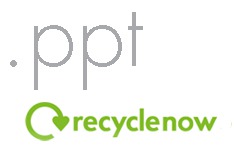 Download 'Assembly Presentation'
Select a file type to download.
By downloading resources you are agreeing to use them according to our terms and conditions.
Close
Save for later
Save files in your scrapbook to download or share later. What would you like to add?
Close
Information
A ready-made Assembly PowerPoint for the REGENERATION secondary school resources. You can use it to introduce the topic to a year group or key stage, or even with the whole school. It raises awareness of recycling, explains why it matters and demonstrates that individual actions really do add up.