Lesson 4, Legislation, responsibility and civic duty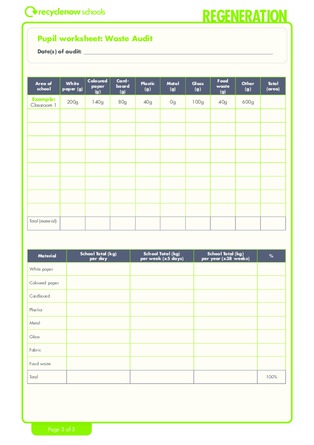 Download 'Lesson 4, Legislation, responsibility and civic duty'
Select a file type to download.
By downloading resources you are agreeing to use them according to our terms and conditions.
Close
Save for later
Save files in your scrapbook to download or share later. What would you like to add?
Close
Information
Teachers' guide, student sheet, waste audit, video. Lesson 4 - What can WE do - covers legislation, responsibility and civic duty. This lesson brings together the outcomes of the lessons so far. It uses students' understanding and ideas about why recycling matters as the basis for real action. Students create an action plan for themselves, their family, class or school, which combines the actions they would like people to take, and some ideas on how they could encourage and support these people. This can lead to the project activity where students create and implement a full recycling plan for your school.