Waste-free lunch - activity lesson plan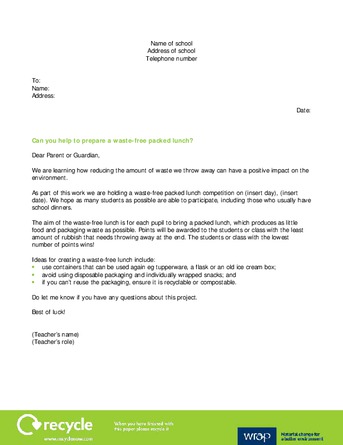 Download 'Waste-free lunch - activity lesson plan'
Select a file type to download.
By downloading resources you are agreeing to use them according to our terms and conditions.
Close
Save for later
Save files in your scrapbook to download or share later. What would you like to add?
Close
Information
This activity gives pupils the opportunity to plan and enjoy a lunch which produces as little waste as possible. Each pupil will be given points for any leftover waste,depending on whether the waste can be recycled,composted or needs to be thrown away. The pupil or class with the least points wins!