The possibilities are endless - activity lesson plan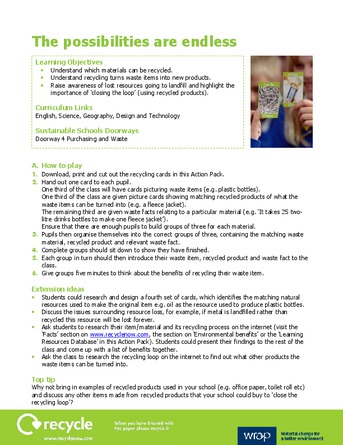 Download 'The possibilities are endless - activity lesson plan'
Select a file type to download.
By downloading resources you are agreeing to use them according to our terms and conditions.
Close
Save for later
Save files in your scrapbook to download or share later. What would you like to add?
Close
Information
This activity helps pupils to understand the recycling process by showing what new products the items they recycle can get turned into. Each pupil receives a card with either a picture of a waste item,the recycled product the item can be turned into or a waste fact relating to the material. They must find the two other pupils holding the cards which correspond to their item.