Action plan - activity lesson plan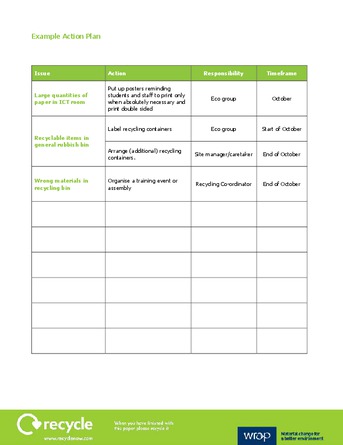 Download 'Action plan - activity lesson plan'
Select a file type to download.
By downloading resources you are agreeing to use them according to our terms and conditions.
Close
Save for later
Save files in your scrapbook to download or share later. What would you like to add?
Close
Information
This activity can be used to help set up a new recycling scheme,or to identify ways to improve an existing one. A follow up activity to the waste audit,pupils get to analyse real data from the waste audit,identify waste 'hot spots' in the school and brainstorm solutions to reduce the most common types of waste at school. They will produce an action plan,identifying tasks,responsibilities and timescales.