Barriers to Recycling at Home - Summary Report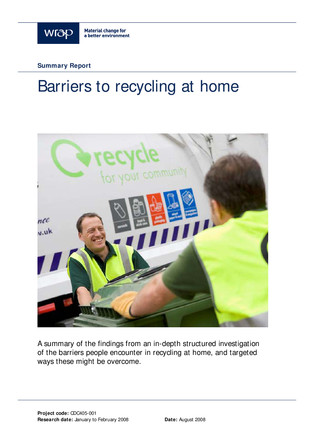 Download 'Barriers to Recycling at Home - Summary Report'
Select a file type to download.
By downloading resources you are agreeing to use them according to our terms and conditions.
Close
Save for later
Save files in your scrapbook to download or share later. What would you like to add?
Close
Information
A summary of the findings from an in-depth structured investigation of the barriers people encounter in recycling at home,and targeted ways these might be overcome.