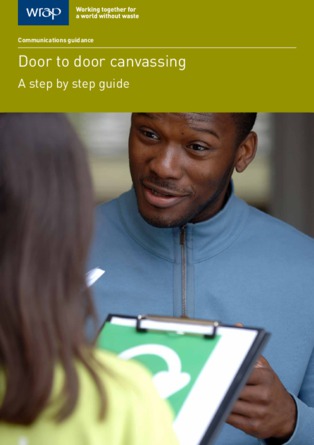 Download 'Door to door canvassing'
Select a file type to download.
By downloading resources you are agreeing to use them according to our terms and conditions.
Close
Save for later
Save files in your scrapbook to download or share later. What would you like to add?
Close
Information
This guide is designed for councils who are planning to organise and carry out a door-to-door canvassing project. It will also be of value if you are contracting another organisation to run a project for you,as it is still important to have an understanding of the whole process. This will ensure you get the results you want and value for money.