Improving low participation areas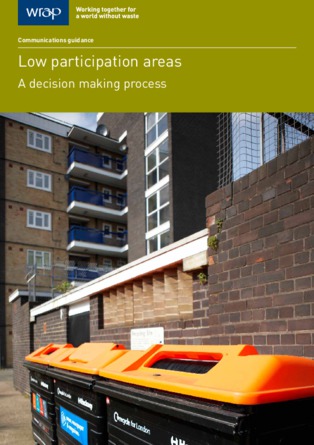 Download 'Improving low participation areas'
Select a file type to download.
By downloading resources you are agreeing to use them according to our terms and conditions.
Close
Save for later
Save files in your scrapbook to download or share later. What would you like to add?
Close
Information
Good practice has been developing as local authorities start tackling low participation. Many local authorities have successfully developed strategies to target LPAs and others are developing their techniques. This guidance document has been developed following a Masterclass run by WRAP,which brought together 18 local authorities that have developed successful approaches to working with LPAs.