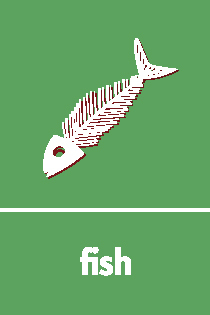 Download 'Fish iconography'
Select a file type to download.
By downloading resources you are agreeing to use them according to our terms and conditions.
Close
Save for later
Save files in your scrapbook to download or share later. What would you like to add?
Close
Information
These food waste icons have been developed to illustrate the main food waste groups. They should be used in all food waste leaflets to give an illustration of the types of food that can be recycled. A list of food waste types should also be provided. It is important to describe the food waste types both in words and pictorially to help people with language or literacy issues.