Food waste poster A4 for flats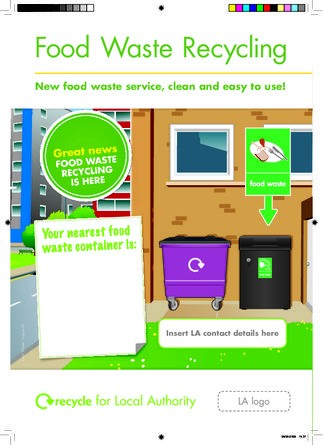 Download 'Food waste poster A4 for flats'
Select a file type to download.
By downloading resources you are agreeing to use them according to our terms and conditions.
Close
Save for later
Save files in your scrapbook to download or share later. What would you like to add?
Close
Information
Food waste poster A4 for flats. These templates should be used in conjunction with the food waste collection guidance to promote your food waste collect scheme in flats. You can edit them to include local information,logos and appropriate images of your caddies and bins.