Countdown to Recycle Week social media assets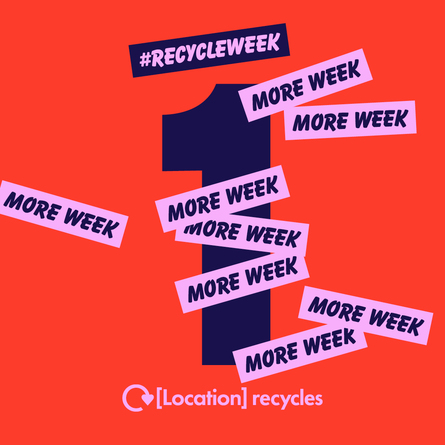 Download 'Countdown to Recycle Week social media assets'
Select a file type to download.
By downloading resources you are agreeing to use them according to our terms and conditions.
psd

One more day social media asset. Not embargoed

710.4kB

psd

1 more week social media asset. Not embargoed

746.2kB
Close
Save for later
Save files in your scrapbook to download or share later. What would you like to add?
Close
Information
These 2 assets are available for you to use 1 week or 1 day prior to Recycle Week to start to build excitement around the week. These are the only 2 assets which are not embargoed for use before Recycle Week.