Recycle Now / Recycle for Wales Brand Guidelines 2019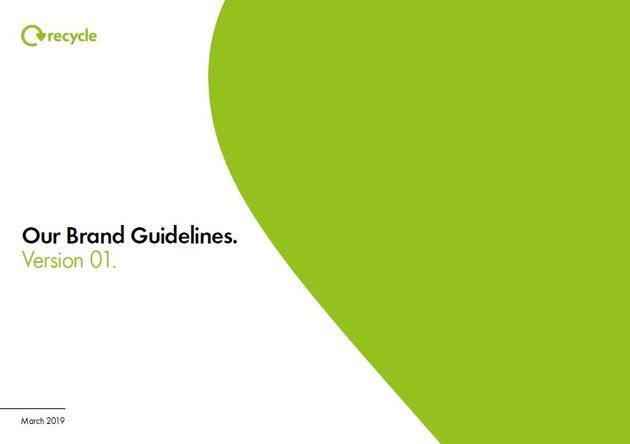 Download 'Recycle Now / Recycle for Wales Brand Guidelines 2019'
Select a file type to download.
By downloading resources you are agreeing to use them according to our terms and conditions.
Close
Save for later
Save files in your scrapbook to download or share later. What would you like to add?
Close
Information
The Recycle Now Brand Guidelines have been updated to include new guidance for use of the Recycle Now and Recycle for Wales brands, messaging and imagery for 2019 and beyond. It is full of useful guidance and help to ensure the Recycle Now and Wales Recycles logos, tone of voice, typograhy, colours and photograhy is used in a way that accurately represents and protects the brand integrity.