European Clothing Action Plan (ECAP): Campaign Pack Introduction - English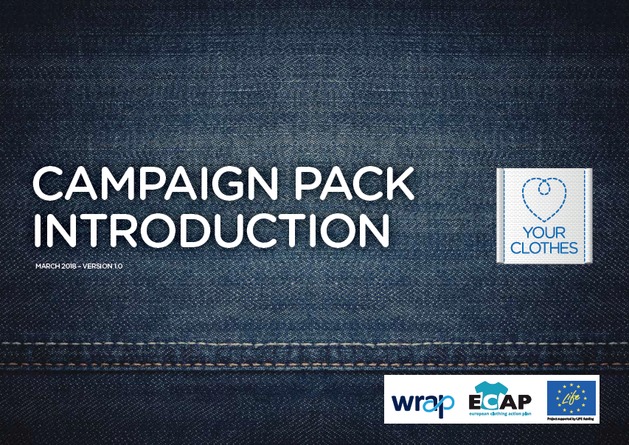 Download 'European Clothing Action Plan (ECAP): Campaign Pack Introduction - English'
Select a file type to download.
By downloading resources you are agreeing to use them according to our terms and conditions.
Close
Save for later
Save files in your scrapbook to download or share later. What would you like to add?
Close
Information
ECAP aims to support others to positively change consumer behaviour - changing the way we all buy, use, care for and dispose of our clothing. To help organisations to develop their own consumer behaviour change campaigns we have created a pack of practical and edible resources. The pack is based on materials and messages developed through WRAP's successful Love Your Clothes campaign in the UK.