Recycle Now Urban 4 page leaflet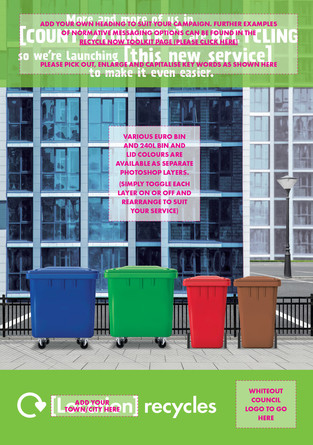 Download 'Recycle Now Urban 4 page leaflet'
Select a file type to download.
By downloading resources you are agreeing to use them according to our terms and conditions.
Close
Save for later
Save files in your scrapbook to download or share later. What would you like to add?
Close
Information
These materials are designed to boost recycling by using instructional information and motivational messages. Feedback from residents suggests that people prefer information in a handy format that they can easily refer to in the home. Text, container types and colours and property types are fully amendable to match your services.