Love Your Clothes Campaign Case Study & Action Plan: National crafting network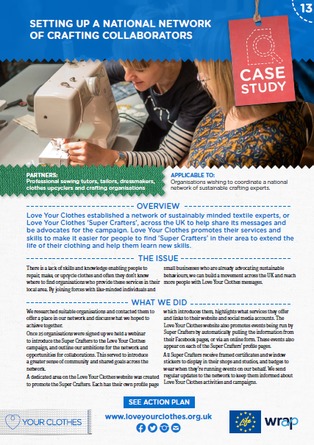 Download 'Love Your Clothes Campaign Case Study & Action Plan: National crafting network'
Select a file type to download.
By downloading resources you are agreeing to use them according to our terms and conditions.
Close
Save for later
Save files in your scrapbook to download or share later. What would you like to add?
Close
Information
Love Your Clothes established a network of sustainably minded textile experts across the UK to help share its messages and be advocates for the campaign.