Love Your Clothes Campaign Case Study & Action Plan: Community engagement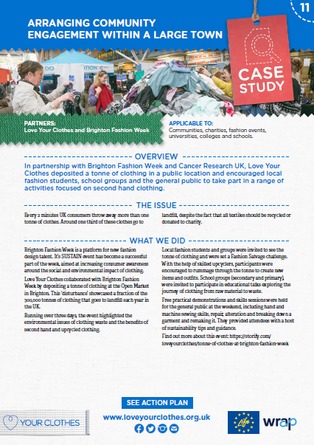 Download 'Love Your Clothes Campaign Case Study & Action Plan: Community engagement'
Select a file type to download.
By downloading resources you are agreeing to use them according to our terms and conditions.
Close
Save for later
Save files in your scrapbook to download or share later. What would you like to add?
Close
Information
In partnership with Brighton Fashion Week and Cancer Research UK, Love Your Clothes deposited a tonne of clothing in a public location and encouraged local fashion students, school groups and the general public to take part in a range of activities focused on second hand clothing. Includes an action plan to help replicate the activity.