Give A Cluck DAY 9 JPEG - The best options for storage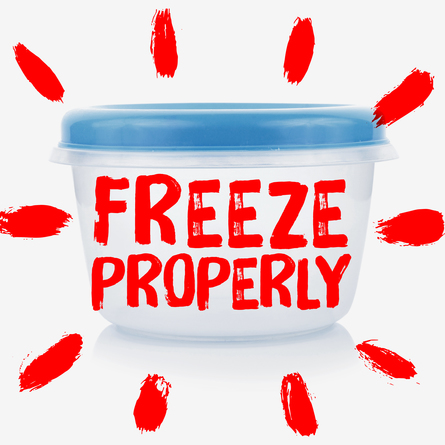 Download 'Give A Cluck DAY 9 JPEG - The best options for storage'
Select a file type to download.
By downloading resources you are agreeing to use them according to our terms and conditions.
Close
Save for later
Save files in your scrapbook to download or share later. What would you like to add?
Close
Information
[static illustration] Want to keep your poultry in the best nick? Make sure your Christmas bird is in an air tight container or bag for freezing otherwise the the cold air will dry it out! [static illustration] Eisiau cadw eich twrci, cyw iâr ac ati ar ei orau? Gwnewch yn siŵr bod eich cig Nadolig mewn cynhwysydd neu fag sy'n dal gwynt os byddwch yn ei rewi. Fel arall, bydd yr aer oer yn ei sychu!