Give A Cluck DAY 2 JPEG - Freeze what you can't eat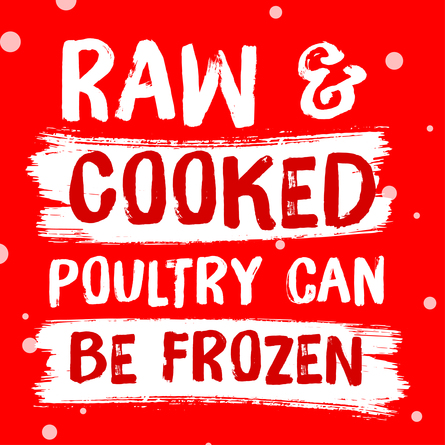 Download 'Give A Cluck DAY 2 JPEG - Freeze what you can't eat'
Select a file type to download.
By downloading resources you are agreeing to use them according to our terms and conditions.
Close
Save for later
Save files in your scrapbook to download or share later. What would you like to add?
Close
Information
[static illustration] Got family staying over for Christmas? Don't know how much Turkey you will need? You can freeze poultry, raw and cooked if you find you have too much. [static illustration] Ydy'r teulu'n dod i fwrw'r Nadolig? Ddim yn siŵr faint o dwrci fydd ei angen arnoch? Gallwch rewi twrci, cyw iâr ac ati yn amrwd neu wedi'i goginio os bydd gennych chi ormod ohono.