Your Business is Food case study - The Airport pub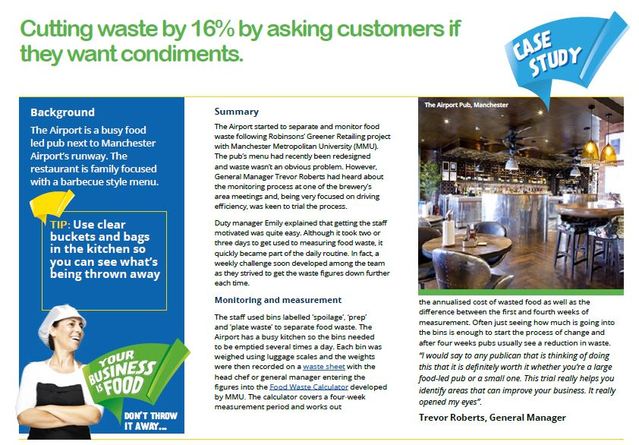 Download 'Your Business is Food case study - The Airport pub'
Select a file type to download.
By downloading resources you are agreeing to use them according to our terms and conditions.
Close
Save for later
Save files in your scrapbook to download or share later. What would you like to add?
Close
Information
The Airport started to separate and monitor food waste following Robinsons' Greener Retailing project with Manchester Metropolitan University (MMU). The pub's menu had recently been redesigned and waste wasn't an obvious problem. However, General Manager Trevor Roberts had heard about the monitoring process at one of the brewery's area meetings and, being very focused on driving efficiency, was keen to trial the process.