Love Your Clothes - Fabric Focus 4 - How to wash and dry silk garments - 'How To' Guide - Welsh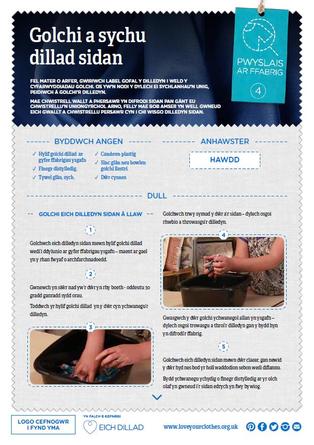 Download 'Love Your Clothes - Fabric Focus 4 - How to wash and dry silk garments - 'How To' Guide - Welsh'
Select a file type to download.
By downloading resources you are agreeing to use them according to our terms and conditions.
Close
Save for later
Save files in your scrapbook to download or share later. What would you like to add?
Close
Information
These resources have been developed to support your Love Your Clothes engagement activities and are part of a suite of core collateral for partners. Resources are adaptable to allow you to add your logo and website.