Your Business is Food 7 Day Calculator Quick Start Guide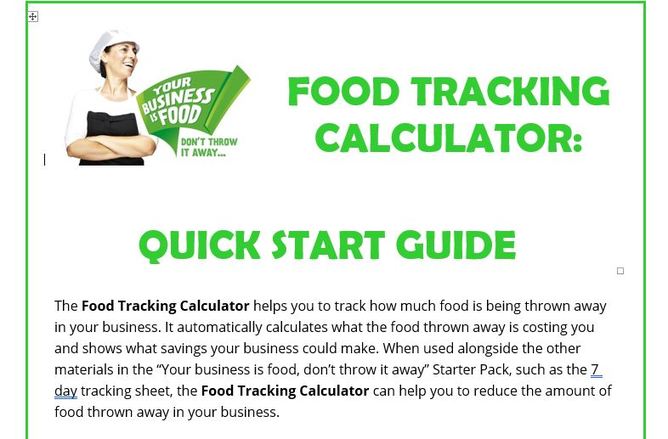 Download 'Your Business is Food 7 Day Calculator Quick Start Guide'
Select a file type to download.
By downloading resources you are agreeing to use them according to our terms and conditions.
Close
Save for later
Save files in your scrapbook to download or share later. What would you like to add?
Close
Information
The Food Tracking Calculator, developed by Manchester Metropolitan University, helps you to track how much food is being thrown away in your business. It automatically calculates what the food thrown away is costing you and shows what savings your business could make. When used alongside the other materials in the "Your business is food, don't throw it away" Starter Pack, such as the 7 day tracking sheet, the Food Tracking Calculator can help you to reduce the amount of food thrown away in your business. The "Your Business is Food 7 Day Tracking Calculator quick start guide" will get you up and running with using the calculator.