Your Business is Food case study - Elior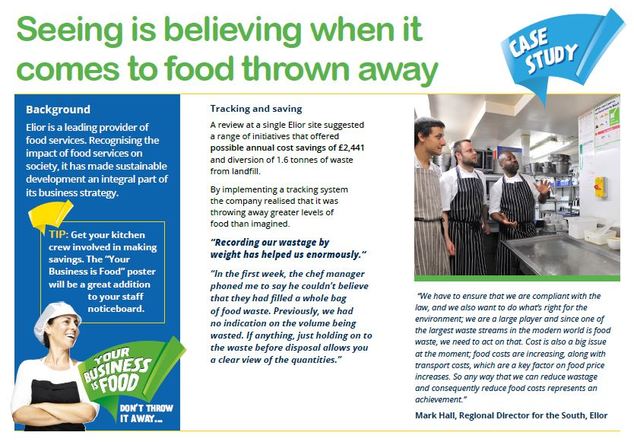 Download 'Your Business is Food case study - Elior'
Select a file type to download.
By downloading resources you are agreeing to use them according to our terms and conditions.
Close
Save for later
Save files in your scrapbook to download or share later. What would you like to add?
Close
Information
Elior is a leading provider of food services. A review at a single Elior site suggested a range of initiatives that offered possible annual cost savings of £2,441 and diversion of 1.6 tonnes of waste from landfill.