Your Business is Food case study - Crieff Hydro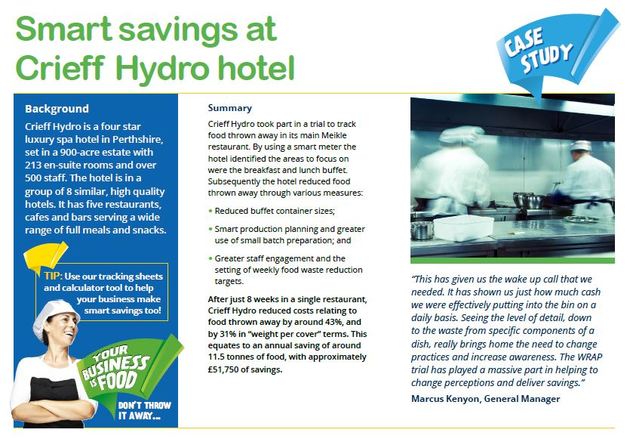 Download 'Your Business is Food case study - Crieff Hydro'
Select a file type to download.
By downloading resources you are agreeing to use them according to our terms and conditions.
Close
Save for later
Save files in your scrapbook to download or share later. What would you like to add?
Close
Information
Crieff Hydro is a four star luxury spa hotel in Perthshire, set in a 900-acre estate with 213 en-suite rooms and over 500 staff. Crieff Hydro took part in a trial to track food thrown away in its main Meikle restaurant. By using a smart meter the hotel identified the areas to focus on were the breakfast and lunch buffet. Subsequently the hotel reduced food thrown away through various measures.