Your Business is Food case study - Dragon Hotel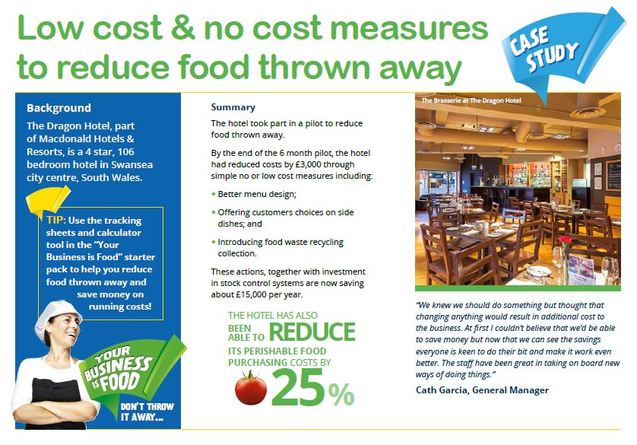 Download 'Your Business is Food case study - Dragon Hotel'
Select a file type to download.
By downloading resources you are agreeing to use them according to our terms and conditions.
Close
Save for later
Save files in your scrapbook to download or share later. What would you like to add?
Close
Information
The Dragon Hotel, part of Macdonald Hotels & Resorts, is a 4 star, 106 bedroom hotel in Swansea city centre, South Wales.The hotel took part in a pilot to reduce food thrown away. By the end of the 6 month pilot, the hotel had reduced costs by £3,000 through simple no or low cost measures.