12. Activity 6 : Redistribution Module - YWWW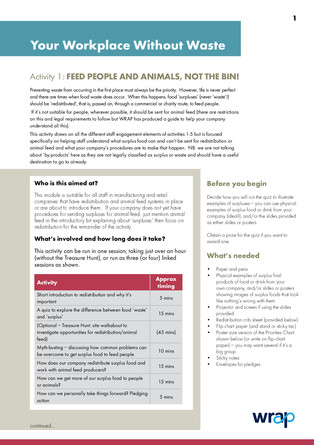 Download '12. Activity 6 : Redistribution Module - YWWW'
Select a file type to download.
By downloading resources you are agreeing to use them according to our terms and conditions.
pdf

Activity 6 - Redistribution - feed people

245.7kB

pptx

Activity 6 - Redistribution image examples

6.5MB
Close
Save for later
Save files in your scrapbook to download or share later. What would you like to add?
Close
Information
For use in companies that have redistribution and animal feed systems in place or are about to introduce them.