Unusual Suspects - Metal and Glass - Bilingual Posters (Welsh-English)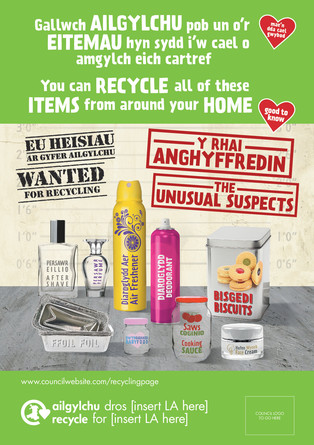 Download 'Unusual Suspects - Metal and Glass - Bilingual Posters (Welsh-English)'
Select a file type to download.
By downloading resources you are agreeing to use them according to our terms and conditions.
Close
Save for later
Save files in your scrapbook to download or share later. What would you like to add?
Close
Information
The Unusual Suspects artwork is an extension of the Good to Know campaign but displays a range of metal and glass items that are often overlooked for recycling. The themed resources in this collection can be edited to add/remove items to ensure they reflect the materials collected in your local collection scheme.