Your Business Is Food Summary Checklist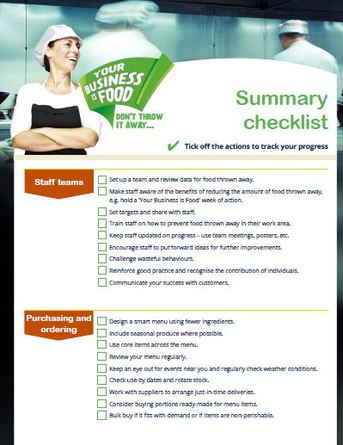 Download 'Your Business Is Food Summary Checklist'
Select a file type to download.
By downloading resources you are agreeing to use them according to our terms and conditions.
Close
Save for later
Save files in your scrapbook to download or share later. What would you like to add?
Close
Information
The 'Your business is food, don't throw it away' Summary Checklist helps staff in food businesses with a handy way of ticking off their progress on the necessary actions to prevent food from being thrown away.