Key stage 1 and 2 recycling poster: recycling star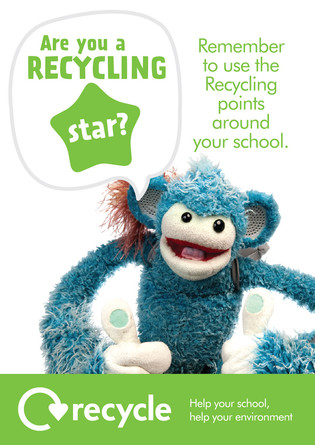 Download 'Key stage 1 and 2 recycling poster: recycling star'
Select a file type to download.
By downloading resources you are agreeing to use them according to our terms and conditions.
Close
Save for later
Save files in your scrapbook to download or share later. What would you like to add?
Close
Information
Posters to promote recycling around your school. If you wish to use the poster with the option to attach a photo, we suggest that you add a photo of one of the pupils here if they have been particularly good at recycling. This could be changed as regularly as you like.